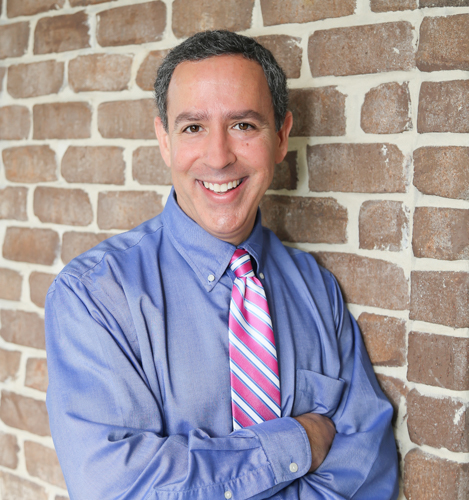 Meet Dr. Friedman
The office was envisioned to feel more like a home than a medical facility. I realize that some patients may have anxiety about visiting the dentist, so I have tried to make the experience less threatening by including music and television in all of our treatment rooms.
Schedule Your Appointment Today
"My patients understand that their treatment is part of a long term partnership. I will do everything I can to help them and teach them how to take great care of their teeth and overall health. Remember, our health is largely based on the immune system which is substantially fueled by the food we eat and the oxygen we breathe. You need healthy teeth for the intake of good nutrition and enjoyment of food. I stress the importance of balanced nutrition in regard to the teeth. I make myself available to teach my patients and assist them in maintaining beautiful, lasting, healthy smiles. The last 20 years have been quite gratifying, knowing that my patients have achieved such a high level of dental health and dental knowledge." ~ Dr. Friedman
We are A Full Service Dentistry Practice
Dr. Philip Friedman is a fourth-generation Savannah native. His great-grandmother founded Friedman's Art Store in the early 1900s.
After attending the Savannah Country Day School, Dr. Friedman graduated from the University of Georgia. He completed his dental degree at Marquette University School of Dentistry in 1993. Dr. Friedman was the president of his class in dental school during his four years at Marquette. He worked with former Wisconsin Governor Tommy Thompson to expand quality dental care for the indigent, senior citizens, and patients with special needs.
After receiving his dental degree, Dr. Friedman completed a general practice residency at Ravenswood Hospital in Chicago, Illinois. Dr. Friedman served as a clinical dentist at the Armstrong Atlantic University School of Dental Hygiene between 1994 and 1996. He is a member of the American Dental Association and the Georgia Dental Association.
Dr. Friedman opened his practice in 1994 after returning home to Savannah. He focuses his practice on family and cosmetic dentistry. His practice philosophy is patient-centered where the emphasis is on prevention of dental disease through education of his patients.
Dr. Friedman resides in Savannah with his two children, Josh and Callie. Dr. Friedman is active in his son's Boy Scout Troop and is also a supporter of scouting. He also participates in hobbies such as home music production and recording where he enjoys singing, playing guitar, bass, piano, and drums, and composing music in his home studio.
Physical health is also very important to Dr. Friedman. He is a board member and past president of the Team Savannah Olympic Weightlifting Program. Dr. Friedman began his weightlifting career at the age of nine with the help of coaches Howard and Michael Cohen. He has been a state and a national Junior Olympic Champion, and has won the National Masters tournament twice. In 1981, Dr. Friedman was the bronze medalist in the Maccabia Games in Tel Aviv, Israel. In 2008, he was the bronze medalist in the Pan-American Games in San Juan, Puerto Rico. Dr. Friedman continues to train and compete with his two children.
And one more fun fact about Dr. Friedman: He loves cooking! In 2007, he donated one of his favorite recipes to a fundraising cooking competition, "100 Celebrity Men Who Cook," to benefit the United Negro College Fund. Dr. Friedman's Sunday pot roast recipe took first place for a great cause!
"Wonderful and personable, the staff here really care about each patient individually."
"Great practice and great people. Had a great first experience and thank you!"
"Doctor Friedman and his staff is always amazing! Everyone is friendly, caring, and has a great sense of humor."